Jacksonville Doodle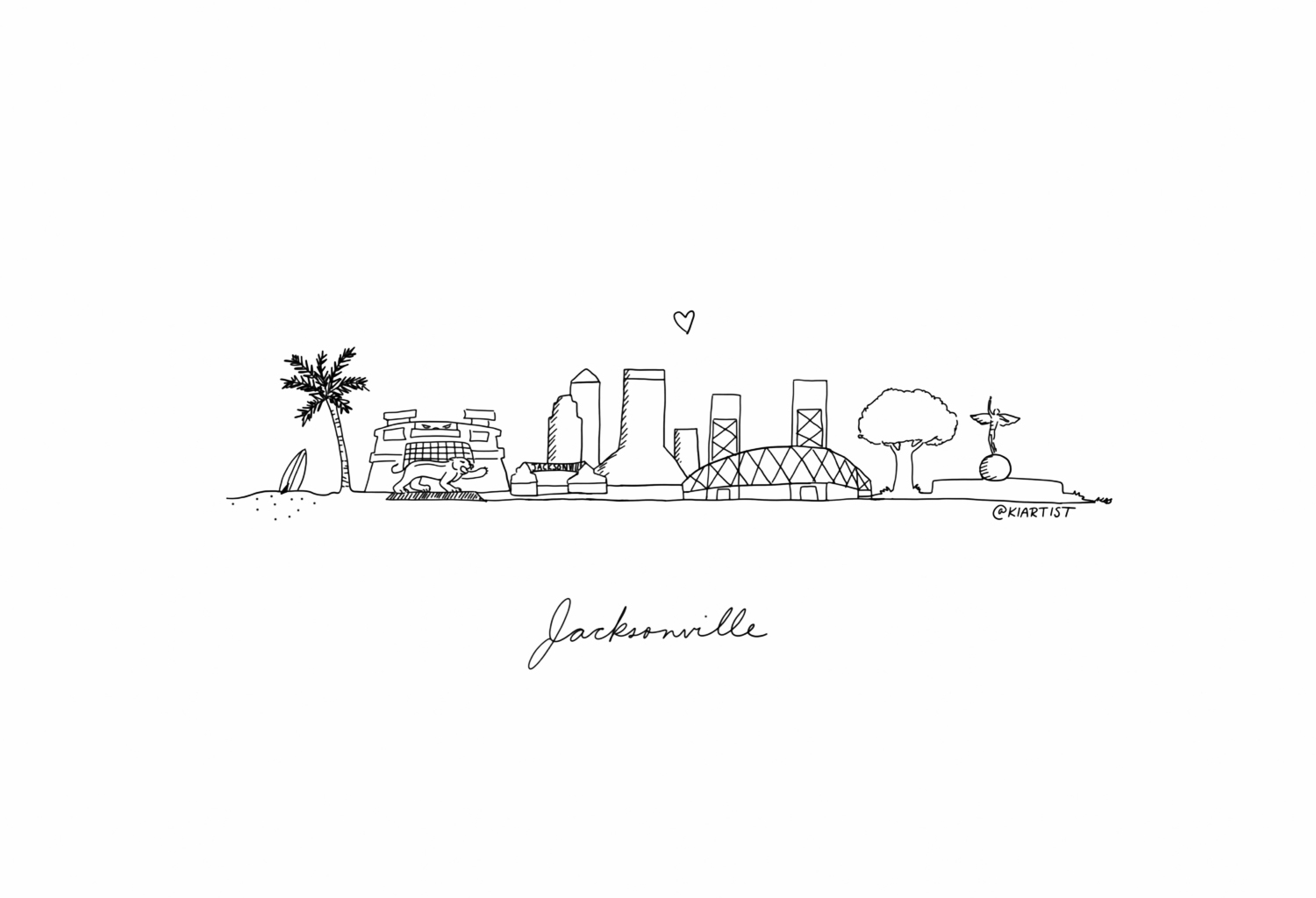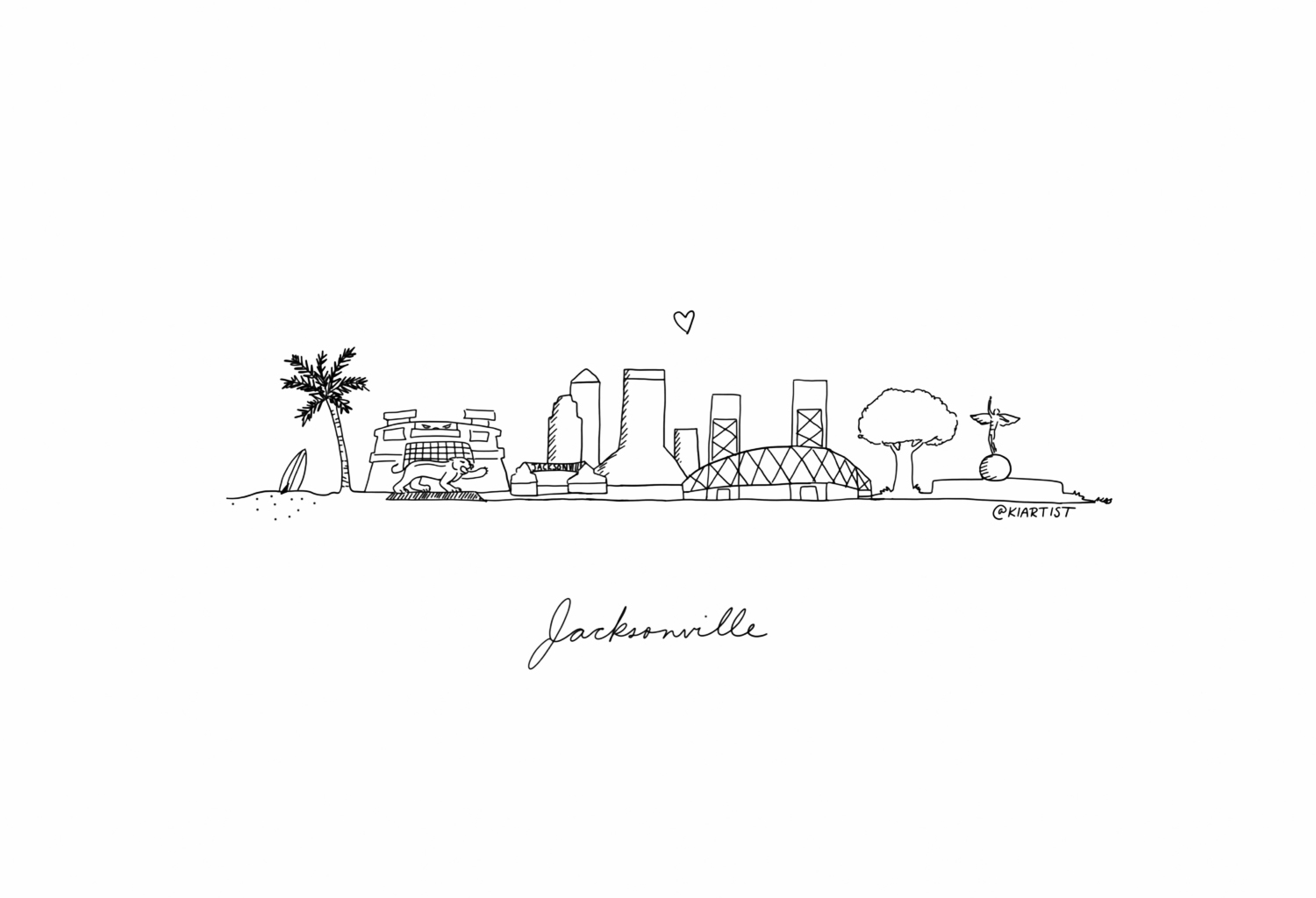 Jacksonville Doodle
On September 10-11 Florida was hit by Hurricane Irma. Previous Sales from this Doodle went to helping those in JAX devastated by this storm. *1,600.00 was donated from sales of this print.
August 26, 2018 - A mass shooting in downtown Jacksonville took place at the Landing (seen in this drawing) a portion of proceeds will be donated to the families affected by this tragedy. (To cover funeral costs and medical bills.)
*$400 have been donated to those affected.
Prints will begin to be mailed out after SEPTEMBER 7!
love more - Kiara
Black and White Print - 8 by 11 inches